Avid Connect Collective Vision 2020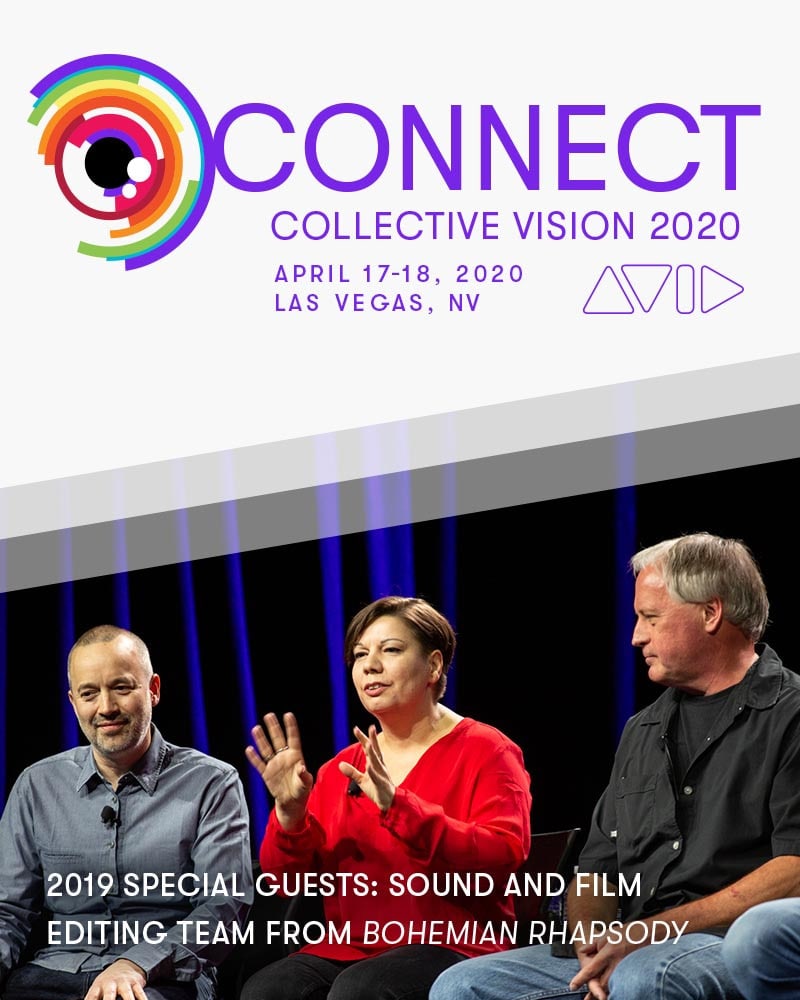 SHARE. LEARN. CONNECT.
Bring your ideas and inspiration, and join the conversation at Avid Connect 2020, the Avid Customer Association's annual gathering, an exciting opportunity to collaborate and problem solve with your peers, learn from and inspire others, and gain a fresh perspective to advance your organization and career. Join industry leaders, technologists, and creatives on April 17 – 18, 2020, at the Wynn Las Vegas to learn how your peers are keeping up with the increasing speed of production, understand how they have reduced costs with cutting edge technologies, and find inspiration in their creative process.
Order your all-access pass.
AVID CONNECT 2020 OFFERS UNIQUE OPPORTUNITIES TO:

Learn from peers
Listen and learn as peers share use cases, workflows, and innovations, and leave with practical insights to help address your toughest challenges. Key sessions at Avid Connect 2019, included Al Jazeera sharing its live news workflows in the cloud and the Oscar®-winning post-production team from Bohemian Rhapsody demonstrating how they created the movie's unique sound.

Attend hands-on training
Expand your knowledge of Avid's creative tools in small group training sessions with Avid Certified Instructors. Avid Connect 2019 attendees were among the first to experience the new Media Composer UI.

Expand your network
Avid Connect with people from every part of the media and entertainment industry in an informal, relaxed environment. Make new connections, expand your network, and share experiences with your peers.

Share your voice
Join state-of-the-industry focused workshops to brainstorm challenges, opportunities and solutions. Participate in the ACA vote to voice your priorities for Avid's future development and have a direct impact on Avid's product roadmap.

Gain direct access to technology partners
Talk one-on-one with Avid's leading technology partners about your specific requirement or vision.

Take your vision to the next level
The relationships you establish, the best practices you learn, and the passion you ignite at Avid Connect 2020 can help take your creativity to the next level.
Avid Connect 2019 set new records for collaboration and networking. Avid Connect 2020 will raise the bar even higher.

Attendees

92 Speakers

1 Million+ On Social

26 Workshops
Avid Connect 2020 is the place to gain insight into technology and trends that will help achieve your creative and operational visions.
Get your $395 all-access pass